The Duke of Edinburgh Award scheme (DofE), how will it help my child?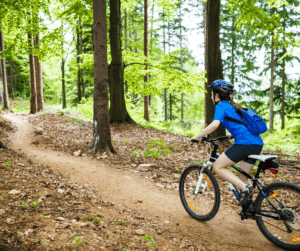 Have you ever wondered what it's all about? As an Approved Activity Provider with the DofE, at Type IT! we can give you a little insight into what's involved and tell you about the benefits for your child.    The Duke of Edinburgh scheme is a unique opportunity for your child to learn skills and it will also make their applications to Universities and future employees stand out!
What is it the Duke of Edinburgh Award?
The scheme has three levels, Bronze, Silver and Gold, which can take between one and four years to complete.
There are four different elements they need to complete:
Volunteering: Take part in providing service to individuals or the community.
Skills: Develop either your practical, social or personal interests.
Physical: Improve in an area of sport, fitness or dance activities.
Expedition: Go for an adventure abroad
But they already have so much homework, can they really fit it in?   What will they gain?
It will get them out of their comfort zone!
There is more to life than school homework and learning some DofE skills, can help, not only at school, but in later life.    Taking on new challenges can really help their confidence and resilience and ability to tackle new challenges later in life.
Opportunities
The scheme offers so many opportunities, learning from experienced tutors and choosing activities that may interest them more than set school subjects on the curriculum.
Get Healthy
Regular exercise can help your child stay healthy and can help their mental wellbeing as exercise releases "happy hormones called endorphins".    They also get the chance to meet new people and take part in fun activities.
Meeting new people
Children have the chance to make new friends both inside and outside of school.
It's good for their future career
Having the Duke of Edinburgh scheme under your belt can be useful in University and job applications and can help them really stand out.
How can we help?
Type IT! can be their DofE skill as we offer a Duke of Edinburgh touch typing course.    Our course can be taken remotely from home at a time which is convenient (as long as they can commit to one hour a week).
Touch typing is such a valuable skill and can help you both at school, University and in the workplace, helping with speed, accuracy and posture.  It's also really fun!   You really do learn a skill for life.
To find out more, see DofE Skill Ideas |Type IT! Touch Typing Courses For Bronze/Silver Award (touchtypeit.co.uk)
What do our parents say?
Excellent typing course
My 14 year old daughter completed an initial typing course for her Bronze Duke of Edinburgh award. Type IT! were so accommodating and helpful. The course was flexible and well-paced so she was able to complete it in her own time. I thoroughly recommend the course as part of the DofE course or to acquire a valuable skill. With typing becoming so common-place in life, a Type IT! course is well-worth it!
My son really enjoyed this course
My son really enjoyed this course. His course organisers and tutor were always available and attended to all our questions. The course is structured so anyone can improve their typing skills. Lessons start off focussing on a group of letters and accuracy so the student becomes familiar with the keyboard and then focussing on speed. My son did this course remotely and it worked really well and was also used for D of E Bronze. I would highly recommend this company and the course!!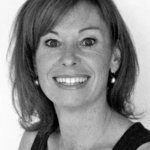 Contact Us