Our Touch Typing Course Fees
When choosing a touch typing course, whether it's remote or in person, it's important to understand the fees involved so you can decide on exactly which course might be right for you. We always like to make sure our course fees are clear and transparent so there's no confusion about what you have to pay.
We have now successfully trained 1500+ students and we believe our touch typing courses are far superior to the free touch typing courses available online. We appreciate ours are paid for, but our students consider it an investment rather than a cost due to the level of increased productivity they gain either at school or in the workplace due to the invaluable skill of knowing how to touch type.
How Are The Course Fees Paid?
For most of our courses, you can pay in one go or over 3 x monthly instalments and the fee for each instalment will differ based on what the overall fee is for the course. So, for example, our 10 Week Flexi – Time Touch Typing Course is £195 and split fees of £65/month. We always try to make our courses as easily accessible as possible, by offering an option to spread the cost wherever we can.
We are always on hand to talk through our courses and the fees involved so please do get in touch with any questions you may have.
You can choose to:

Book and pay now to secure your place and pay in full

Book and pay later to secure a place and we will
send you an invoice with a pay by date

Book and request a callback where one of our team
will be in touch to discuss your booking
Once we receive your form and payment, your tutor will send you the login instructions and your step by step guide on how to get started. And if you are joining one of our flexi-time learn from home courses, we will also let you know the day of the week when your tutor will give you written feedback.
Payment can be split into instalments for the 10-12 week courses. Please select the 3 month subscription option on your form, set up a customer account and we will do the rest. You just have to pay the first month's fee. Please note that fast track courses must be paid in full.
Any cancellations will incur a £25.00 administration charge.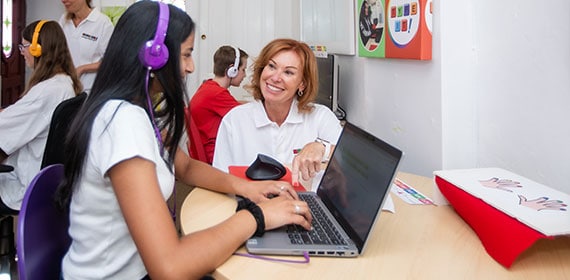 Tutors who care
Your child won't be learning on their own. Experienced
tutors will offer support and guidance throughout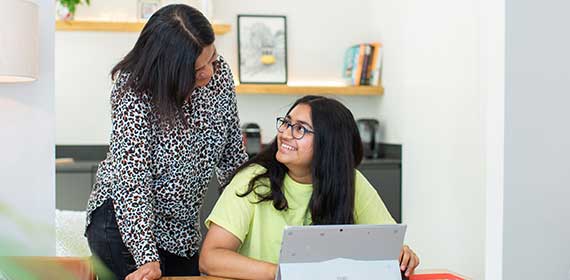 Customised lessons for your child
Your child's tutor will adapt the lessons individually for your child so they can progress and feel confident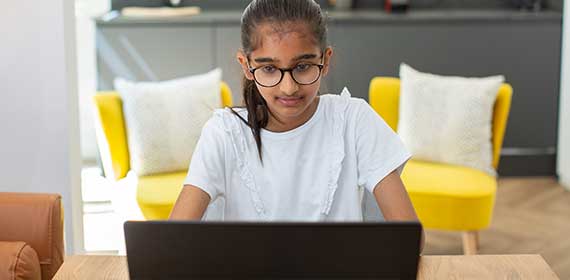 Flexible learning
With our remote courses, lessons can be completed on any day at any time. Our tutors will check your child's results remotely each week.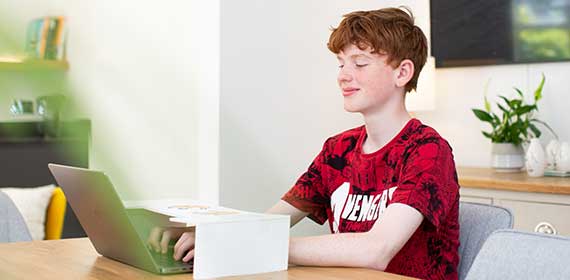 Fun & engaging
Our typing programme uses real words and spellings using UK English. Arcade-style games for fun learning

of students go on to become confident touch typers

of students we help have
learning differences

courses completed
in Jan 22 - Jan 23

6 Ways You Can Help Your Child Succeed at School
Subscribe to the Type It! newsletter and receive your complimentary copy of the '6 Ways You Can Help Your Child Succeed At School Handbook', sent straight to your inbox.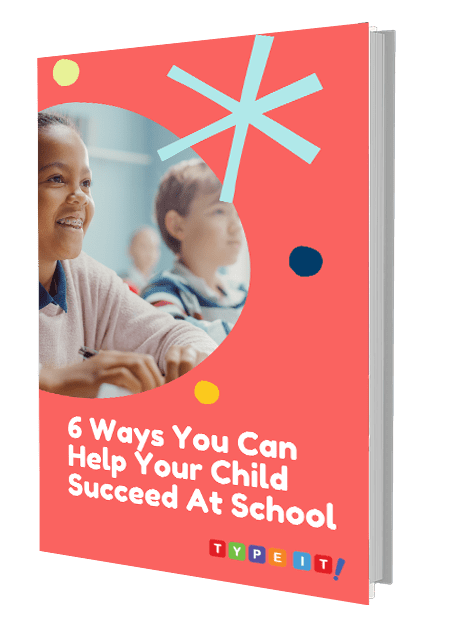 What People are Saying...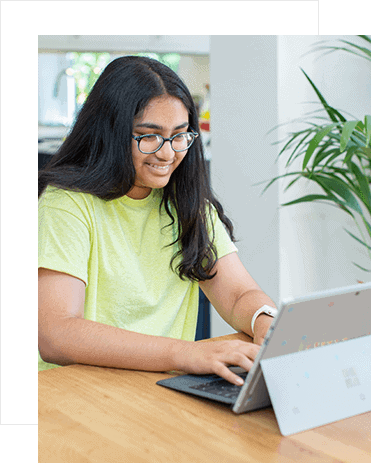 "What a fantastic experience once again!"
Type IT never fails to impress us. Yes, first my daughter and now my son finished the course of touch typing with Type IT. Can't thank them enough for being so prompt, professional, personalised and pleasant. Very organised and structured. Great with feedbacks and very encouraging!
Thank you once again for helping my both the children learn touch typing for life.
- Mrs Khan
Frequently Asked Questions
How much are your lessons?
The cost of our lessons vary according to the course you choose. Our flexi-time home touch typing courses start from as little as £195.00 and our one-to-one lessons are from £55.00 per hour.
What is your cancellation/refund policy?
Flexi-Time Home Courses: The cost of the course is payable in advance.
There are no refunds for missed lessons and lessons cannot be carried forward.
No refunds will be given for a course not completed/finished early.
Starting dates are as stated on your booking form and if there are any dates that are not in agreement, then these can be mutually changed.
If a student has been unable or forgotten to complete their lesson or have part finished a lesson, there is no option to carry this lesson forward. This will be counted as one of your paid supported weekly lessons.
Intensive Courses: Payment is required in advance of the course starting. If you wish to cancel your place or move to another week, you can do this up to two weeks before the start date of the course. Cancellations after this date are non refundable unless we are able to find another student to take your place.
All lessons are booked with the full intention of them being delivered by your Type IT! tutor, however, in the unlikely event that it becomes necessary for us to cancel a lesson, we will endeavour to provide you with as much notice as possible and we will always seek to offer you an alternative time or date that is suitable for you. Should this not be possible, then upon your request, the lesson fee (if prepaid) will be refunded to you in full.
We do not offer any kind of "money back" guarantee.
Can I pay in installments?
Yes you can. Just choose this option on your booking form. Only applicable for 10 week or 12 week courses.
Do I have to pay in advance?
Yes, all lessons are payable in advance in full. One to one lessons are charged in blocks of 5 lessons.
Can I change the start date?
Yes you can – just give us a call. Unless it's an intensive course and in which case, please refer to our cancellation policy.
What does the fee include?
Login to the typing programme you will be using.
A dedicated tutor to support you throughout the course.
Weekly written feedbacks (flexi-time courses)
A support helpline, Monday – Friday during normal office hours.
Ongoing use of the programme once the course has finished (for a defined time period).
An end of course certificate.
DofE students receive a copy of their Assessor Report as part of their fee.
Is your programme an 'off the shelf' product?
We use a variety of touch typing programmes that we have carefully vetted to ensure they are appropriate for our touch typing students.
Using our years of experience and knowledge working with adults and especially children with SpLDs, we have curated our own bespoke lessons within the platform itself, ensuring that every student learns to touch type in the best way possible for them.
With the help from an expert tutor, our ability to manage, adapt and modify the lessons gives the very best outcome for the students we work with.
Can I just buy the programme?
Unfortunately do we not offer access to the programmes without enrolling onto one our tutor supported courses.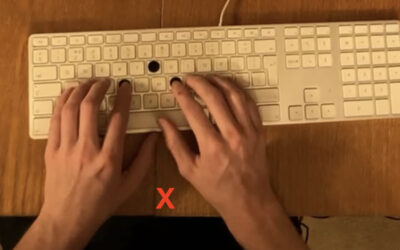 1️⃣ Going too fast Most people think that learning to touch type is all about speed typing. Yes, it is when you are proficient, but as a beginner, you have to go SUPER SLOW otherwise you end up tripping over your fingers.You need time to think about which finger to...
read more
Your Type IT! Tutor is waiting for you! Let us help you get started!