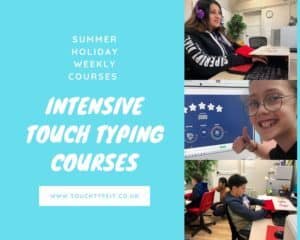 SUMMER HOLIDAY ALERT 
Looking for something to do this summer? Why not learn how to touch type in just 1 week? What are the benefits of learning to type – properly?
 Type up to 70wpm and save yourself 18 days per year!
 Focus on content; not fingers!
 Type effortlessly without thinking
 Great for CVs and UCAS applications We have taught thousands of people how to touch type. Come and learn with us!
 Fully guided support by specialist tutors
 Weekly courses in our virtual classroom
 Small groups Enrol online: 
https://www.touchtypeit.co.uk/intensive-1-week-holiday-cou…/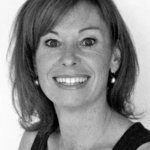 Contact Us