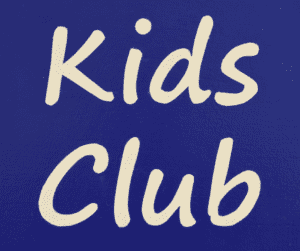 I have noticed with my year 7 son, that there is a huge amount of homework at secondary school (especially post covid).  I have also noticed that my oldest son in year 8 and some of his friends have cut down on the amount of clubs they do, due to travel to school and homework too.    I was gutted when he left scouts, a chance to learn valuable skills such as knot tying, map skills, tent skills, first aid, cooking over a fire and a whole lot more.    Children's interests change with time.
So why are after-school clubs so important?
On Facebook recently, I saw a survey from a group of school children asking what they would like to learn in school.   The survey showed a whole lot of practical skills not on the curriculum, life skills that they would need in later life.
So why are after school clubs important?
Your child's interests and life skills
An after-school club allows your child to explore their interests or find new ones, not necessarily on the curriculum.    After school clubs can also give your children life skills which will help them in school and then in further education/work such as touch typing.   Life skills such as touch-typing and taking your Duke of Edinburgh award can also look really good on their CV.
Taking part in a team sport, production or learning a skill teaches children to work as a team and manage time.  Also the importance of practice and the motivation that with practice they can improve.
An after-school club may also help children with school subjects and boost their learning in certain areas.
Making friends
Attending an after-school club can help your child widen their circle of friends and can help their social skills too.    With children, joining a club or group can help if they have moved to a new area or school or if they are maybe not gelling with children at school.   Having something in common or taking part in team activities can help build those friendships.
Boosting confidence
Meeting new people and learning new skills can take your child out of their comfort zone but can also boost their confidence too and their independence.
Active children
A sporty activity can help your child with their overall fitness and can give them a screen break.
As an alternative, an online class such as touch typing, or an art club or coding club can give your child a chance to use their screen in a positive way, for learning a life skill.
Let off some energy!
After a day in the classroom, an extra activity can help your child relax and unwind, concentrating on something they find fun.
Good role models
Nowadays a lot of parents are still working when their children get home.   As well as not spending that time alone, children can experience time with positive role models.
There is always that small win when a teacher tells your child to do something you may have asked them to do a million times and suddenly, they do it!
Choose the right club for your child.   While their friends might all be doing one club, your child's interests may lie elsewhere.
For more information about touch typing as a life skill, see Touch Typing Courses for Children | Kids Touch Typing Lessons | Typing Course & Lessons for Kids (touchtypeit.co.uk)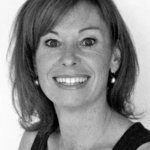 Contact Us