I'm so proud of my student J who finished the course a couple of weeks ago.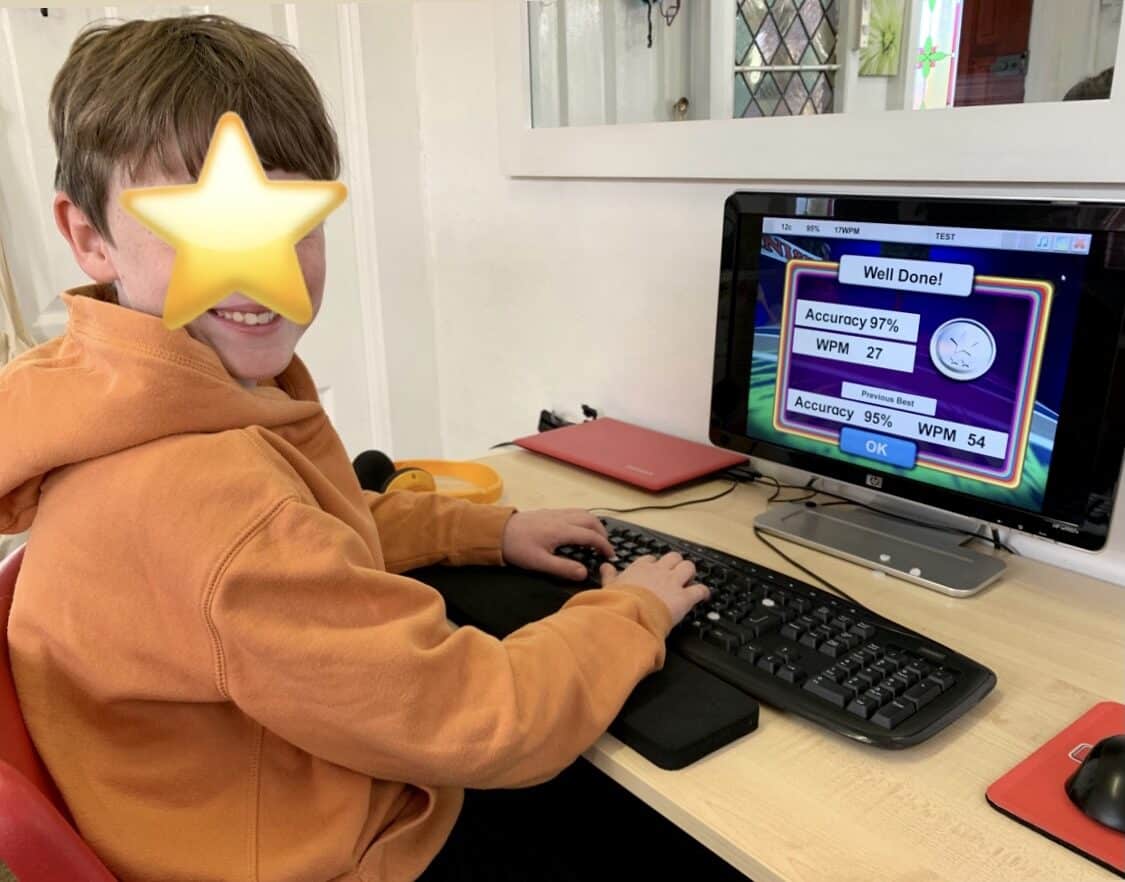 He has difficulties with English at school and struggles with working memory. When he first started with me it would take him several attempts to remember a single keystroke. By the following week he'd forgotten it again.
Helpful reassurance
But he never got mad or upset. He would just have a little chat to himself while I was there to give him the reassurance that he could do it.
A speed of 27wpm!
And he did. 21 weeks of practice – approximately 40 hours of typing. He first typed with one finger. He is now typing automatically, without looking, using all his fingers with a speed of 27wpm 👏👏!
He never thought he could do it
On his final day I asked him if he ever thought he'd be able to do it. Absolutely no way he said. He said he remembered the 15 short sentences he had to type in his first lesson taking him forever. Just for fun, he did it again and whizzed through it.
Touch typing can be life changing
The difference learning to touch type will mean to J is huge. Using his laptop in school will help him to get his work done on time and with confidence.