Top 10 Benefits of Touch Typing
Speed – being able to touch type is so useful as work can be completed more quickly without having to hunt and peck for the keys. An early start in touch typing can really help to get through work more quickly.
Accuracy – learning to touch type means that you can spot your mistakes and correct those errors easily as you are looking at the screen, not up and down from the keys.
Fight fatigue – if you learn to touch type, you don't have to think about doing two things at once, writing and hunting for keys!  It can be much quicker and easier to touch type rather than write.
Focus – If you aren't searching for the right key to press, you will not interrupt your train of thought and you can let those ideas flow!
Efficiency – It is so much easier and neater to edit a document 'on the fly' as you are typing rather than miss those errors and having to correct them later on.
Improved posture – touch typing is better for your posture as you are not moving your neck up and down from the screen to the keys.
It can help avoid repetitive strain issues as you are using all of your fingers on the keys and you are holding your wrists in a neutral position.
Help for children with dyslexia/dyspraxia – touch-typing helps to get thoughts down on paper quickly by learning to type automatically without thinking.
Help With Spelling – Touch typing relies on muscle memory like playing an instrument or learning to ride a bike. By remembering the pattern of the keys and letters and replicating them it can make spellings so much easier.
A essential digital skill – most employers expect employees to have good keyboarding skills. Learning to touch type is a 'must have' skill in the workplace.
You have a great opportunity to learn touch typing with our learn from home remote course. It's a course with a difference; your very own designated typing tutor waiting in the wings to help you learn this amazing life skill. Suitable for both children and adults.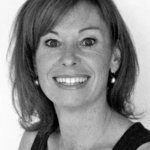 Contact Us