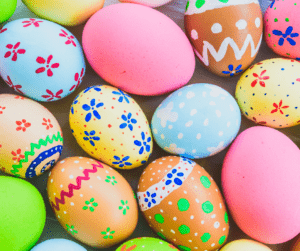 I will be working from home over Easter as I'm sure many of you will with the current more flexible working conditions.   So, when you can't get out and about, what can the kids be doing?
An Easter egg hunt – I'm not sure if you ever grow out of this one – get some eggs of various sizes and hide them in the garden (or around the house) for some Easter fun.
You might want to consider a fun but educational course that the children can take from home to occupy them.     Type IT! will be running a zoom intensive course during the Easter holidays – find out more here https://www.touchtypeit.co.uk/intensive-touch-typing-holiday-courses/
Have an Easter Breakfast – hot cross buns, pancakes or scrambled egg on toast.
Add some colour to the garden with some colourful plants.   An old favourite is to grow sunflowers in the garden.   You could start them off in a pot indoors and have a competition to see whose grows the highest.   If this is a bit ambitious, try growing some mustard and cress – you just need the seeds, some moisture and some cotton wool!
Make Easter Cards for family or friends.
Make an easy bug hotel using an empty drinks bottle and bits and pieces from the garden (or a family trip out to collect them!).   https://www.redtedart.com/simple-bug-hotel-for-kids/
Do some Easter cooking –  here are some really yummy ideas.
https://www.bbcgoodfood.com/recipes/collection/easter-kids-recipes Too time consuming?  What about this non cook recipe which takes 15 minutes to prepare?  https://www.goodto.com/recipes/easter-nests
Have an Easter movie marathon with popcorn!
Do you have any other great ideas to share?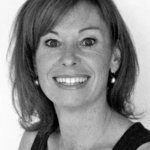 Contact Us