Things for kids to do in the summer for free!
At home or outdoors
Mini beast hunt.
You can find some useful identification charts here
https://www.rbkc.gov.uk/PDF/Minbeasts%20pack.pdf
Craft with nature
Collect fallen leaves, petals and twigs and make your own artwork.  You could recreate your favourite animal or a scene.
Create a cosy corner outside
Rig up a sheet as a tent or grab a blanket and some cushions and create your own reading space.
Scavenger hunt

Create a list of things you might find outdoors and see if you can tick them off your list.  Here are some ideas from the Woodland Trust.
https://www.woodlandtrust.org.uk/blog/2020/01/nature-scavenger-hunts/#:~:text=Nature%20scavenger%20hunts%20for%20kids.%201%20Spring%20scavenger,scavenger%20hunt.%205%20Tiny%20treasure%20hunt.%20More%20items
Have a water fight.

Water balloons, water pumps or water pistol fun!
Gardening

Encourage your children to grow and plant some seeds.   The easiest option is cress on the windowsill, but you could also try growing a seed from some fruit you have eaten or some different types of salad.
Out and about
Visit a museum or gallery – see money saving expert for a list of free venues to visit.
https://www.moneysavingexpert.com/deals/free-museums-and-art-galleries/
Visit a park or local country park where you can usually park for free.
Visit a local beach.
Fly a kite.
Join the summer reading challenge at your local library.
Enjoy a family bike ride.
Visit your local swimming pool.
Geocatching – download the app and go hunting for a secret cache.
London Experiences 
Visit the British Museum, Tate Gallery, Bank of England Museum or National Maritime Museum Greenwich.   There is so much to see and do in London.
Local Activities
It's always worth checking before you travel to make sure places are open because of the pandemic.   But if not, there are plenty of other options to try.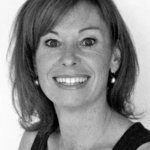 Contact Us