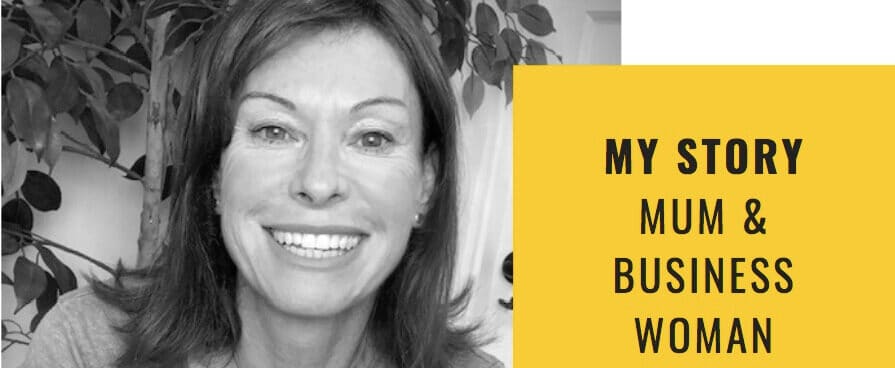 A techie nerd at heart!
Perhaps running a touch typing business was my destiny. At University I was the only student in my year to own a word processor! It was an Amstrad and I can clearly remember the luminous green type on the black screen! And having to put coding in to make it bold and underline. Very few students typed their dissertation, and for those that did, it was usually their Mum that was drafted in to help. I typed my own and got awarded extra points for it! I'll never forget the sound of my dot-matrix printer churning out hundreds of sheets of paper.
Food was my passion
My career didn't get off to a great start after leaving university. With a 2:1 BSc degree in Food with Nutrition, I had high hopes of becoming a food technologist or product developer with a large food manufacturer or retailer. Food was my passion but in my early 20s I was a little bit unsure of myself and the opportunities just didn't materialise. Panic started to creep in…
I said to my Mum, "I've just met the man I'm going to marry!"
Desperate to find paid work, I took a job in product marketing – designing bathroom furniture instead of food! I loved using the skills I'd learned at university to impress the small company I worked for. On my first day at work, I was introduced to all of the staff. There was one person I met that day that I had an instant connection to. In fact, I went home and said to my Mum, "I've just met the man I'm going to marry!" And a year later, aged just 25, I did just that! In those days it was frowned upon for two people in a relationship to work in the same company, so I had to leave. (OK what I haven't told you is that he was my boss!).
How I became an expert pretty well overnight!
My next career move was a chance one to Wickes Building Supplies Head Office in Harrow, to cover for someone on maternity leave. The position was for a Production Assistant working in the Marketing Department. I thought it would be something to do while I figured out my next career move. I must have made a bit of an impression because I got asked to head up their first in house graphic design department. This sounded pretty exciting! Having had no previous experience apart from a love of computers, and an ability to 'wing it', I went on a one-week training course and managed to produce the very first digital Wickes booklet with an initial print run of over 5 million copies!
Motherhood and holding it all together – or not!
A few years later, I was a young mother with a one-year-old son. Working long hours, often at weekends to meet print deadlines and travelling abroad was taking its toll on me. The turning point came when my son's childminder brought him in to work one day to say hello to Mummy. It was at this point I thought, "What am I doing?" He was about to take his first steps and I felt sure that the childminder would see them before me. That day, I made the decision to leave work and it was one of the best decisions I ever made.
A brave move that paid off…
Financially it was a gamble because I still needed to earn money. It was a case of thinking how can I use my graphic design skills to work around my family? It seemed a natural step to start up my own graphic design business from home. Inspired by my son, I called it 'Generation', creating digital design for companies. In fact, Wickes became one of my first customers. After buying some pretty expensive kit, I set up my studio in the loft of our house and I often worked through the night so I could be there for my son during the day. Those were not easy times but the financial rewards made up for it. Fast forward a few years and after the birth of my daughter, it was clear that I needed to rethink my career once again.
A huge dilemma
I'd been working as a freelancer for some years now and digital production was moving on at a tremendous rate. I knew I had to invest in new expensive kit and also retrain which would probably mean going back to the corporate world. The inflexible hours, the politics, the travelling, getting childcare; those were all factors that just screamed to me: "Don't do it!"
The old cliché – 'a lightbulb moment'!
In 1998, I had what I can only describe as a lightbulb moment. When my daughter was 18 months old, I brought down one of my old Apple Mac computers from the loft. I set it up with a mouse and a kiddie computer game which came free with the computer. When she held the mouse in her tiny hand and confidently navigated her way around the computer, playing, laughing and learning, I knew at that moment there was an opportunity for an exciting new business idea.
My new baby – an award-winning business!
I asked a friend of mine, who was a nursery school practitioner, what were nurseries doing about ICT? It was just coming into the early years' curriculum but wasn't mandatory. When she shook her head and said "nothing" it was like music to my ears. That was the moment "Click IT!" was born – providing computer lessons in nursery schools. Things happened very quickly after that. I designed a series of lesson plans, sourced a suite of educational software (which was hard to find back then) and bought some full size, all in one, Apple computers. In fact, we used a wheelie trolley to transport the computers in and out of the nursery! That was pre laptops of course!
The response I had was phenomenal. Nurseries hadn't a clue how to bring in ICT into their curriculum so I solved their headache. We were a one-stop-shop – computers, fantastic educational content and fully trained tutors ready to deliver lessons at the nursery. I started off trialling in one nursery and within a year we had 20 nurseries and 5 tutors. Within 5 years we had won several awards including the Orange Small Business Award for Best Mobile Business where I won a half-carat diamond, aka – 'Small is Beautiful'!
A fantastic 20-year journey!
Fast forward 20 years, and pre-COVID we had almost 100 nursery schools running our Click IT! Computer Clubs with 15 tutors and 8 franchise areas across the South East. It's been a wonderful 20-year journey with Click IT! and I'm super proud of what we have achieved. I guess what I have enjoyed most is working with such a wonderful team of mums, all juggling work around their young families. My staff are like a family to me and I appreciate everything they do.
When the rug got pulled
In 2010, my husband got made redundant. It was a huge shock to us all and it meant the financial security of a joint income was gone. I couldn't just sit there and do nothing. Somehow when the chips are down, I'm pretty good at fighting back, I just can't help myself. I'd had an idea bubbling away in the back of my mind for some time, and now was the moment to do something about it.
Mighty oaks from little acorns grow
My husband always groans when I come up with a new business idea, of which there have been many over the years! But this time he didn't groan, he positively beamed! For many years, I'd been approached by several of my Click IT! parents asking if I could teach their children to touch type. I sadly told them I couldn't – in fact, I didn't even know how to touch type myself. After several requests and even random calls from around the UK, I couldn't ignore it anymore. There was a business idea here, and if no one was doing it; I wanted and needed to be the first! I was so excited about my new business idea, I couldn't wait to learn. In fact, for years it had bothered me that I was a two-finger typist and although pretty fast, it annoyed me that I had to keep looking down at my fingers and hit the backspace button after making numerous mistakes. Not only that, but my typing was also extremely noisy! After several attempts at some online touch typing courses which I found totally confusing and time-consuming, I took myself off to a course at a library. It was a very basic course, but I learnt the keys and it told me what I needed to know – there was a huge gap in the market for a high quality, tailored touch typing course designed specifically for children. With my years of experience working in the childcare sector, I knew that with some careful planning and research I could create the perfect product – and Type IT! Touch Typing was born!
Running my business feels like a hobby
What started off as a secondary business quickly grew to be a very successful business in its own right. I'm pleased to say that for the last 9 years, which have flown by, I've now worked with thousands of children and adults teaching them how to touch type. I'm so passionate about everyone learning this essential life skill; it's certainly helped me and my family. I taught my daughter to touch type when she was 14 and it will be one of the best things to help her in her future career as a lawyer. My job never feels like work. I've had the pleasure of working with some wonderful students, both adults and children, and I've especially enjoyed working with children with specific learning difficulties such as dyslexia, dyspraxia, cerebral palsy, vision impairment, visual processing disorders, ADHD and autism. With my help and guidance, all have learnt to touch-type successfully and it's wonderful to hear how they are now confidently typing and how learning something new for just a few months can be life-changing for them. I've been moved to tears by their thank you cards and presents over the years. Last year we became an Approved Activity Provider with the DofE and it's been wonderful helping young people to learn a life skill and complete their Award at the same time.
What's Next?
I am constantly updating my touch typing courses to make them more accessible for all. Lockdown gave me a chance to develop my business further and take it online which was initially a huge task. I'm thrilled that I can now offer remote lessons to anyone in the world! In fact, last week I even worked with a boy from Hong Kong! Remember back to when I was learning on my own and I couldn't find a course that was good enough? Well, I was determined that with my courses, no student would ever feel left on their own. Every student on a Type IT! touch typing course has their own typing tutor, like me, to work with them and guide them through the course. We tailor the lessons to meet the specific needs of the student so that they foster a love of learning rather than become bored or frustrated. No more getting fed up or giving up! It works like a dream, for them and for me.
Making time for me
As well as running my businesses, I am also a keen sportswoman. I enjoy many sports including running, cycling, tennis and hiking. Two years ago I was the Ladies Singles Champion at my tennis club and last year I came first in my age group in the Malta Challenge Marathon. This year I have taken on a new challenge, as a triathlete! I hope to continue supporting my chosen charity, 'Reality Gives'. Each year I organise a half marathon to raise funds to support underprivileged children in the slums of Mumbai. So far we have raised over £5,000. I haven't lost my love of food – I enjoy creating new recipes and have a food blog on Instagram.
One last thing…
Do you remember in my first job when I married the boss? I'm pleased to say we've now been happily married for over 30 years! Wendy Petersen www.touchtypeit.co.uk
www.clickit-kids.co.uk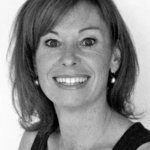 Contact Us