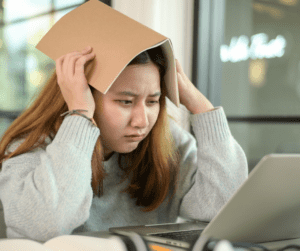 SATS, assessments, GCSE's and A levels, school life seems to be all about tests.     My boys seem to be constantly having assessments since starting secondary school and I have just been emailed a large revision list for them both.
So how can they cope with the stress of exams?
Exercise.    Studying all the time means burnout.  There are a lot of videos on youtube or you can go out for a walk or cycle or maybe take an online yoga class for relaxation before bedtime.
Reward yourself.    Everyone needs time away from the screen or their books.    Reward your study with a treat – a favorite tv program or a phone call with a friend or pop out for a drink and a chat.
Study buddy.    If your friend is in the same boat, why not study together and ask each other questions.   If you are really struggling, reach out to your teacher/tutor for support.
Turn off your phone.   Phones are so distracting.   Plus, you don't want to see how well others say they are doing, it will just stress you out.
Look at when your exams are and plan out what you need to revise when.
Break subjects up into chunks for revision so it doesn't seem overwhelming.
To prepare for the exam hall, why not have a go at a past paper under exam conditions?
Add in some breaks to your timetable so you don't burn out.
Watch the caffeine or it may keep you awake at night.   Don't burn the midnight oil.   If you are tired, you will find it hard to focus and it can affect your state of mind.    A good night's sleep will help you to feel relaxed and fresh.
Don't build up the exams too much in your mind.    Whatever happens, you've got this!
Good luck in your exams!
For more exam hints and tips see our articles
https://www.touchtypeit.co.uk/blog/exam-season-inside-the-exam-hall/
https://www.touchtypeit.co.uk/blog/how-to-revise-for-gcse-exams-effectively-by-the-type-it-team/
Also, see https://www.youngminds.org.uk/professional/resources/staying-mentally-healthy-during-exams/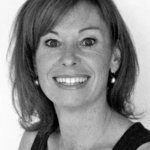 Contact Us