Typing for Kids – 𝗨𝗻𝘂𝘀𝘂𝗮𝗹 𝗮𝗻𝗱 𝗨𝘀𝗲𝗳𝘂𝗹 𝗖𝗵𝗿𝗶𝘀𝘁𝗺𝗮𝘀 𝗚𝗶𝗳𝘁𝘀 𝗙𝗼𝗿 𝗖𝗵𝗶𝗹𝗱𝗿𝗲𝗻
Typing for kids to cookery classes! – here are just some suggestions for some useful and unusual gifts for you, for various ages. We understand that choosing a children's gift can be really difficult so we hope you find this list useful.
𝗦𝘁𝗼𝗰𝗸𝗶𝗻𝗴 𝗙𝗶𝗹𝗹𝗲𝗿𝘀
A collection of sweet, inexpensive stocking fillers – peg dolls, keyrings, craft.
https://cottontwist.co.uk/collections/stocking-fillers
Inexpensive craft kits and sensory boxes for younger children. Might be good for a stocking filler!
https://www.littletscraftybees.co.uk/ourshop
𝗢𝗻𝗹𝗶𝗻𝗲
𝗦𝗮𝘀𝘀𝘆 𝗦𝘁𝗶𝗿𝗿𝗲𝗿𝘀
During the past few months many of our little cooks have been occupied baking special treats with our Sassy Stirrers cooking kits. We're sharing our party secrets to treat your children to an extra special Christmas present which includes a mini spatula, cookie dough or cupcake mix, a piping bag with readymade icing & extra special sprinkles. Top-up your kit with a gift voucher to redeem at a workshop or Zoom class. Order your special gift at 
www.sassystirrers.com/cookingkits
 or phone Susan on 07789 792 676. 𝗝𝗼𝗮𝗻𝗻𝗮 𝗥𝗼𝗯𝗯𝗲𝗻𝘀 𝗣𝗵𝗼𝘁𝗼𝗴𝗿𝗮𝗽𝗵𝘆
Interactive online photography courses for creative children – Vouchers available! Do you have a budding photographer in the family aged between 8 – 12? I've designed these interactive, jargon free courses to engage children in the principles of creating awesome photographs! 
https://www.jorobbensphotography.co.uk/online-photography-…/
Typing for Kids
𝗧𝗼𝘂𝗰𝗵 𝗧𝘆𝗽𝗶𝗻𝗴 𝗖𝗼𝘂𝗿𝘀𝗲𝘀
"𝘐 𝘸𝘰𝘶𝘭𝘥 𝘳𝘦𝘤𝘰𝘮𝘮𝘦𝘯𝘥 𝘵𝘩𝘪𝘴 𝘤𝘰𝘶𝘳𝘴𝘦 𝘵𝘰 𝘢𝘭𝘭 𝘱𝘢𝘳𝘦𝘯𝘵𝘴 𝘸𝘩𝘰 𝘢𝘳𝘦 𝘭𝘰𝘰𝘬𝘪𝘯𝘨 𝘵𝘰 𝘶𝘱-𝘴𝘬𝘪𝘭𝘭 𝘵𝘩𝘦𝘪𝘳 𝘤𝘩𝘪𝘭𝘥 𝘸𝘪𝘵𝘩 𝘵𝘰𝘶𝘤𝘩 𝘵𝘺𝘱𝘪𝘯𝘨 𝘸𝘩𝘪𝘤𝘩 𝘪𝘴 𝘢 𝘯𝘦𝘤𝘦𝘴𝘴𝘪𝘵𝘺 𝘪𝘯 𝘵𝘰𝘥𝘢𝘺'𝘴 𝘥𝘪𝘨𝘪𝘵𝘢𝘭 𝘸𝘰𝘳𝘭𝘥." (Mrs Khan – Parent). Type IT! are offering a Christmas gift voucher so that you can offer a child or adult the chance to learn a skill for life. Whether seeking to do your school and homework faster or training for a new job opportunity or to make your work life easier, this is a practical and useful gift. Typing for kids is a great gift idea from a grandparent! Type IT! offers remote courses and live Zoom courses, all supported by friendly and experienced tutors that make learning fun.
www.touchtypeit.co.uk
 or call Wendy on 020 8434 7111. 𝗖𝗼𝗱𝗶𝗻𝗴
Sean at Makocreate has recommended Micro:bit 2 or Sphero as Christmas gifts. "I would recommend either of these of these they both have free courses and tutorials on their websites".
https://www.microbit.org/
https://sphero.com/
Makocreate will also be sharing some good videos for free during lockdown. They run courses in coding, animation and game design.
www.makocreate.co.uk
𝗦𝘂𝗯𝘀𝗰𝗿𝗶𝗽𝘁𝗶𝗼𝗻𝘀
𝗔𝗾𝘂𝗶𝗹𝗮 𝗺𝗮𝗴𝗮𝘇𝗶𝗻𝗲
A beautifully illustrated magazine, different issues include "The Industrial Revolution", "What is Art", "The Amazon" and "Happiness". Your first issue will be sent out marked "Open on 25th December"
12 Months UK: £60 – 4 Months UK: £35
https://www.aquila.co.uk/
My son gets this one so I can vouch for it! 𝗧𝗵𝗲 𝗪𝗲𝗲𝗸 𝗝𝘂𝗻𝗶𝗼𝗿
A current affairs magazine for children age 8-14. 6 issues free then pay £25.99 every 13 issues.
https://theweekjunior.co.uk/
𝗧𝗵𝗲 𝗪𝗲𝗲𝗸 𝗦𝗰𝗶𝗲𝗻𝗰𝗲 𝗮𝗻𝗱 𝗡𝗮𝘁𝘂𝗿𝗲 𝗠𝗮𝗴𝗮𝘇𝗶𝗻𝗲
From superhumans and the secrets of forensic science, to Nasa solar missions, the science of exploding buildings, and the low-down on extraterrestrial life. Christmas gift offer – 6 issues for £23.99
https://www.magazine.co.uk/kids-mag…/science-nature-magazine
𝗦𝘁𝗼𝗿𝘆𝘁𝗶𝗺𝗲 𝗠𝗮𝗴𝗮𝘇𝗶𝗻𝗲
Storytime is a monthly magazine for kids filled with classic tales to read, love, share and treasure. Every issue is packed with gorgeous illustrations and a great selection of stories, for both boys and girls, including fairy tales, poems and rhymes, fables, myths & legends, and stories from around the world – it's a perfect gift for story lovers of all ages.
12 issues for £36.99
https://www.magazine.co.uk/kids-magazines/storytime-magazine
𝗘𝗰𝗼 𝗞𝗶𝗱𝘀 𝗣𝗹𝗮𝗻𝗲𝘁 𝗠𝗮𝗴𝗮𝘇𝗶𝗻𝗲 (𝗔𝗴𝗲 𝟳-𝟭𝟭)
Give the gift of knowledge with an Eco Kids Planet magazine subscription! Filled with amazing animals from all over the world (as well as those you'd find in your own back garden), Eco Kids Planet is a real favourite for kids all over the UK who just love finding out about the natural world around them. 6 months subscription £24.00.
https://www.ecokidsplanet.co.uk/
𝗢𝘆𝗹𝗮 𝗦𝗰𝗶𝗲𝗻𝗰𝗲 𝗠𝗮𝗴𝗮𝘇𝗶𝗻𝗲
OYLA is a popular science magazine for young readers and their families. Every issue offers a look into world-changing discoveries, unsolved mysteries and surprising scientific principles behind everyday objects.
6 month gift subscription £30
https://www.oyla.uk/
𝗬𝘂𝗺
𝗪𝗵𝗮𝘁 𝗮 𝘀𝘄𝗲𝗲𝘁 𝘀𝗵𝗼𝗽
We offer delivery and sweet subscriptions of Traditional Pick and Mix & Fudges, stocking over 80 variety of sweets including vegan, Gluten-free, dairy-free sweets. We deliver UK wide – Making things a little bit sweeter!
https://www.facebook.com/whatasweetshop/
𝗟𝗶𝘁𝘁𝗹𝗲 𝗖𝗼𝗼𝗸𝘀 𝗰𝗼𝗼𝗸𝗶𝗻𝗴 𝗸𝗶𝘁𝘀
I tried this for 3 months with my boys as part of lockdown entertainment and they have enjoyed what we made.
A box generally seems to include two recipes and dry ingredients (You need to buy the wet ones so bear in mind there will be extra cost). The last box came with a pack of popcorn kernels to make with topping suggestions for Halloween and another, a pack of spinach seeds, to grow at home. £35.99 for 3 months.
https://www.littlecooksco.co.uk/
𝗘𝘅𝗽𝗲𝗿𝗶𝗲𝗻𝗰𝗲
𝘎𝘪𝘧𝘵 𝘦𝘹𝘱𝘦𝘳𝘪𝘦𝘯𝘤𝘦
𝗞𝗶𝗻𝗴𝘀𝘄𝗼𝗼𝗱 𝗦𝗵𝗲𝘁𝗹𝗮𝗻𝗱𝘀, 𝗞𝗶𝗻𝗴𝘀𝘄𝗼𝗼𝗱, 𝗦𝘂𝗿𝗿𝗲𝘆
A family of 4 will enjoy an hour of cuddles, interaction & grooming of our animals. From our adorable mini ponies to our small bunnies you will meet them all. Hot chocolate with marshmallows and cream included to keep you warm. Have photos with the animals with our Christmas backdrop (using your phone). Wrapped Christmas themed cookie for the children to take home with other treats. Limited spaces……. £60 per family. Email: kingswoodshetlands@hotmail.com to secure your space. Covid Guidelines in place. Valid until 1st Jan 2021. 𝗖𝗿𝗲𝗮𝘁𝗶𝘃𝗲
𝗠𝗮𝗴𝗽𝗶𝗲 𝗠𝗮𝗸𝗲𝘀 (𝗦𝗲𝘄𝗶𝗻𝗴 𝗮𝗻𝗱 𝗮𝗿𝘁)
Two local Mums that hand make and sell creative kits for children.
www.magpiemakes.co.Uk/shop
Handmade costumes for younger children and bags too.
https://www.robinsbobbins.co.uk/
Gift hampers for babies.
https://www.facebook.com/HampersbyL/
Bright, colourful, organic unisex clothes for babies and children. Free of slogans and stereotypes. Made in the UK.
http://www.beeboobuzz.co.uk/
I hope you will get some good ideas from this post. If typing for kids is of interest to you, we would love to hear from you.
Good luck with your Christmas shopping.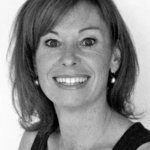 Contact Us