If you have always looked to colleagues in the office or even your own son or daughter and wondered how on Earth they manage to type so fast and instinctively, you really need to know about a little thing called touch typing – not least because it could unlock so many possibilities for you, too.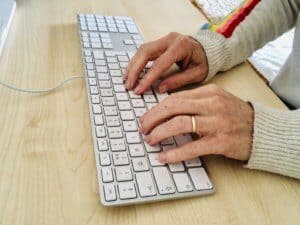 Introducing touch typing
In a nutshell, touch typing is all about being able to type quickly and intuitively without even having to glance down at the keyboard. Learning how to touch type is all about developing your 'muscle memory', whereby your fingers become so accustomed to typing that they instinctively reach for the right keys without you needing to specifically search for each and every key.
Once you learn to touch type, it really is just like riding a bike – and as you might imagine, it can be a really powerful thing in your daily life.
This skill could help you to be so much more productive at work, or enable your children to complete their homework and coursework faster. It could make you a lot more employable, too. But all of this still leaves one question…
How and where can you learn to touch type?
One of the great things about learning to touch type with our team here at Type IT! is the huge amount of choice we give you.
Alas, at the time of (ahem) typing, we can offer you our learn to touch type online, courses where you can learn to touch type in as little as 12 hours with a tutor guided approach.
However, we also realise just how difficult it can sometimes be to stick with and see through an online course. You might feel that it's not just the same when you don't have a human tutor to guide and motivate you through the course – and it's completely understandable that you won't want to spend more money on yet another online course that you don't get round to finishing.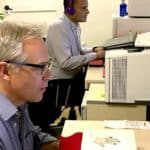 This explains the popularity of our unique tutor-led courses for both adults and children. Indeed, we aren't aware of any other company that provides remote touch typing courses with tutor support from start to finish.
Before you know it, you or your child could be touch typing confidently with the help of our professionals here at Type IT!
So, why not peruse our variety of online courses today, or get in touch with us directly to discuss your needs in greater detail? And of course, we also enable you to immediately book a course, so that you can learn to touch type online so much sooner than you might expect.