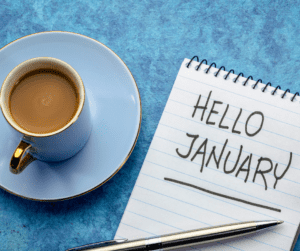 Christmas seems to have flown by far too fast.   One minute we are all admiring the Christmas lights in the street and feeling nostalgic, going for Christmas strolls and watching those feel-good films and even dare I say, singing and jigging to Christmas songs in the supermarket and the next minute, the tree is back in the box, lights are down and we are sitting in front of our computers feeling bleurrrg.
So how can we feel more tidings of comfort and joy?
Make a plan
What is it you miss about Christmas time (for those of us that enjoy Christmas!).   Something to look forward to perhaps or getting together with family or friends?
Why not plan some things in the diary to look forward to?   It could be a holiday or weekend away, a cuppa and catch up with a friend.  Maybe you want to ask around for some good films to watch so you can plan in some cosy movie nights?
Take up a new challenge
There are so many classes around at the moment.
Exercise

It doesn't have to be an in-person exercise class, there are you tube exercise videos to watch, online exercise teachers to follow.   There are also phone apps such as couch to 5k which can challenge you and spur you on.
Hobbies

You can also take up a new hobby either in person or online – there are so many classes online now via zoom or structured courses that you can follow at home.
Have fun
Feeling a bit down?    Ask for recommendations for funny films or books.   Ring a friend for a chat or cuppa.   Put on a favourite song and have a dance.
Sort yourself out
Having a bit of a clear out and getting those finances in order can be a really good start to the year and can make you feel more positive going forward.
Job satisfaction
It's a candidate's market at the moment.   If it's going back to your job that is pulling you down, then think about changing it or finding a training course that can help you find a new career.
Don't sit in the dark.
It might seem a funny one, but light can be great for your mood.    Keep the curtains and blinds open, go for a walk in the sun and maybe light a fire if you are lucky enough to have one.
Feel really down in the dark?  You can invest in a SAD light box if you are really affected by this dark weather.
Diet
I don't really want to talk about diet in this article but why not try some mood-boosting foods containing B vitamins (which help the brain produce serotonin) such as wholegrains, nuts and marmite, and those containing Omega-3 fatty acids such as oily fish or flaxseeds which can lift your spirits.
Hopefully, you can put some of these plans into action to lift your spirits and there are also the joys of Spring to look forward to.
For more information on Type IT!  (our touch typing courses can help you to change your job or a mood-boosting challenge)  see Touch Typing Courses For Kids and Adults|Learn Fast|Tutor Supported (touchtypeit.co.uk)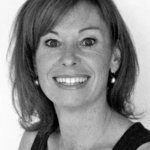 Contact Us