How have keyboarding lessons changed?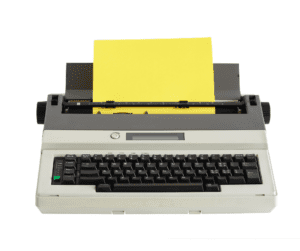 As a lady in my late 40's, when I started secondary school, the library computers were a novelty.  They were constantly in use and I was fascinated.   I became a school librarian and in turn, the head librarian let me use the computer in her office and I actually sat a computing certificate during my lunch hour.
I remember Pippa (a bully) standing outside one of our lessons while we were waiting to go in and saying that she had passed her "Pitman's 1" typing certificate.   This sounded impressive.  As well as being a fierce typist, Pippa was also into martial arts and demonstrated one-handed push-ups in front of the class during a pe lesson.  Pippa was not to be reckoned with.
I decided that I wanted to get my Pitman's 1 too and the opportunity came up to do "keyboarding" for GCSE.
Keyboarding lessons were a room of 30 children all typing away on electronic typewriters.   Apart from the teacher standing at the front, there was no real guidance, you just got on with it really, trying to learn to touch type and learn how to lay out various business documents.  I remember having to rub out any mistakes made using a horrible blue rubber which smudged and quite often wore a hole in the paper (do you remember those?).
When I sat my GCSE exam, I had a disaster.  My typewriter "," key did not work and I used a piece of paper I shouldn't have as a blotter in error and wasn't allowed any more paper.   I handed in a super smudged piece of work.  I did get my precious Pitman's 1!
So that should have been the end of it.   Despite my exam disaster, I went on to become a PA for several years and continued to touch type and build my speed.
After having children, I now work from home and the opportunity came up to become a touch typing tutor for Wendy and Type IT!  To become a tutor, you have to take the whole course yourself and then undertake various practical assessments.
Well, what a difference from those original keyboard lessons.   Actual personal feedback on my typing and where I could improve. Challenges and games to improve my typing.  And horrors, I had learnt some bad habits back in the day, including typing using the shift key on the same side as the letter I was typing instead of the opposite side.
Having a more personal approach instead of sitting in a room with so many others made such a difference.   After the course, I now feel that I can leave those bad school memories behind and help others to improve their speed and accuracy too, vital for school and for many job opportunities.
To find out more about touch typing lessons and our up and coming half-term classes, see Touch Typing in Harrow – Harrow Touch Typing Centre – Type IT! Touch Typing Courses For Children and Adults (touchtypeit.co.uk)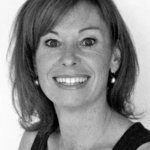 Contact Us