Back to school tips
As our children start school this week and next, here are some tips for the start of the school term.
1. Try and get together a weekly wall planner with a rough idea of school and activities – when their clubs and pe lessons are so that kit can be prepared the night before.
2. Have a back-up plan in place in case your child misses their bus or train.
3. Think about screen time and the rules – so that your children have enough time for homework and are not rushing to get back to their games.
4. Allow some time for downtime (for you as well as the kids) – don't fill every evening with clubs.
5. Are you going to buy or make lunch?   Who will be making up their lunch box and when?    I try to get the lunch box together the night before and add a roll in the morning.    My son only has half an hour for lunch and part of that is queuing so we went for the packed lunch option.
6. Try to find time to clear out clothes your child has grown out of for more wardrobe space.
7. Stash a small amount of emergency cash in your child's bag, just in case.
8. Encourage your children to lay out their school clothes before going to bed and prepare their bags for the next day.
9. Set regular weekday and weekend bedtimes.
10. Make sure you all have an effective alarm.
11. If you have one bathroom like us, you may need a shower schedule.
12. Try to have "family time" such as eating dinner together.
13. Take care of yourself too!
Good luck with the new school term from the Type IT! Team.
For more useful articles, including this one, why not check out our other blogs?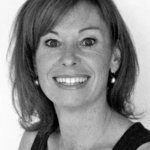 Contact Us