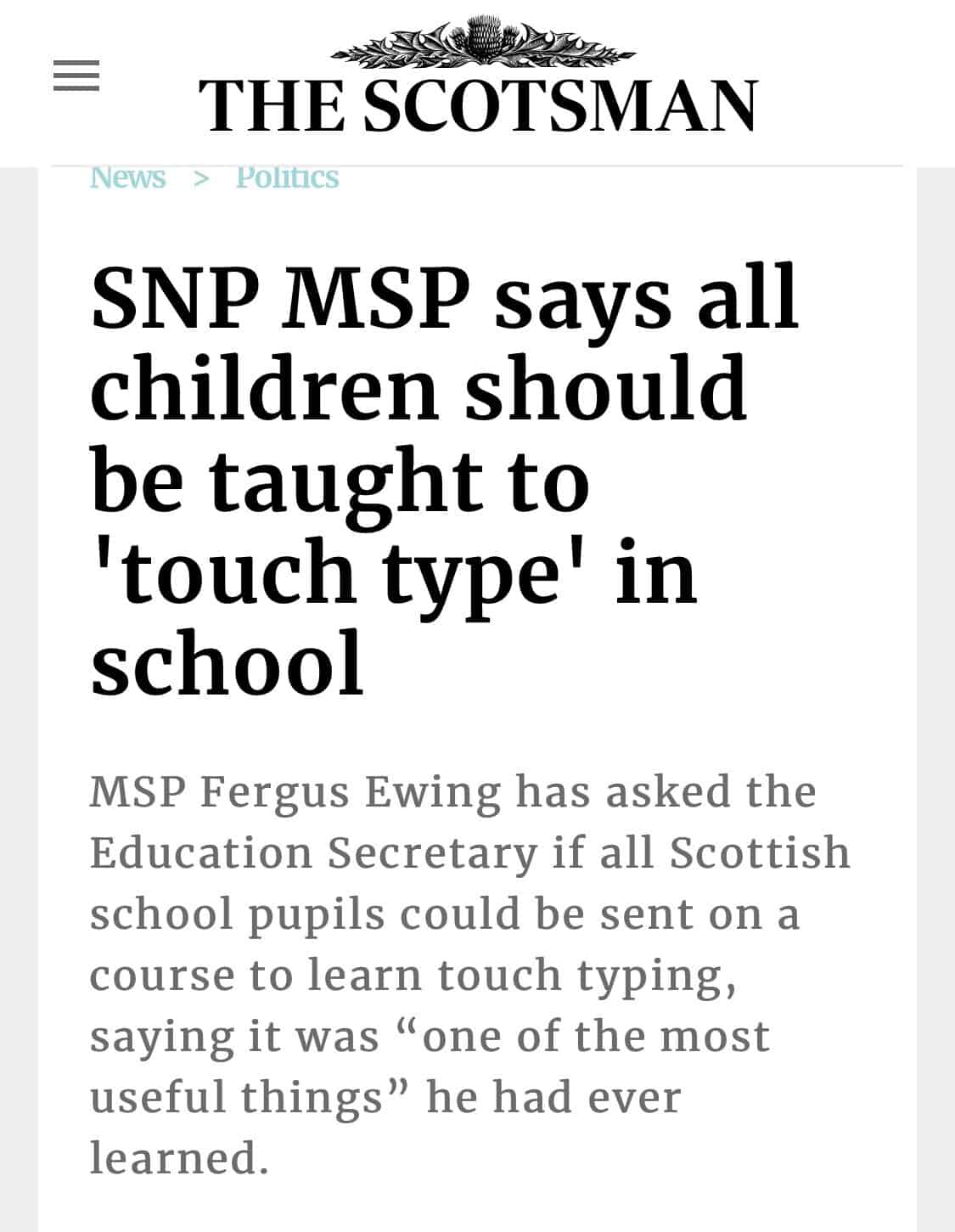 YES! I was very excited to read this today! Let's get all children touch typing!
With all children in Scotland being given an iPad device, MSP Fergus Ewing told the Scottish Parliament's education committee that for them to make the most of the benefit, they needed to be able to type properly!
He said: "I wonder if the cabinet secretary agrees with me that one skill which it would be extremely useful to enable children to acquire would be the appropriate use of touch typing using a qwerty keyboard on a laptop or tablet."
"It is one of the most useful things I have ever learned in terms of skills in life. When I see children typing away with two fingers, I think 'this is not great' because it doesn't equip you for the many walks of life where the ability to type effectively and quickly is an extraordinary benefit."
A man after my own heart! I'm here if you need me Scotland!
EducationSecretary #FergusEwing #TouchTyping #digitalskills #education